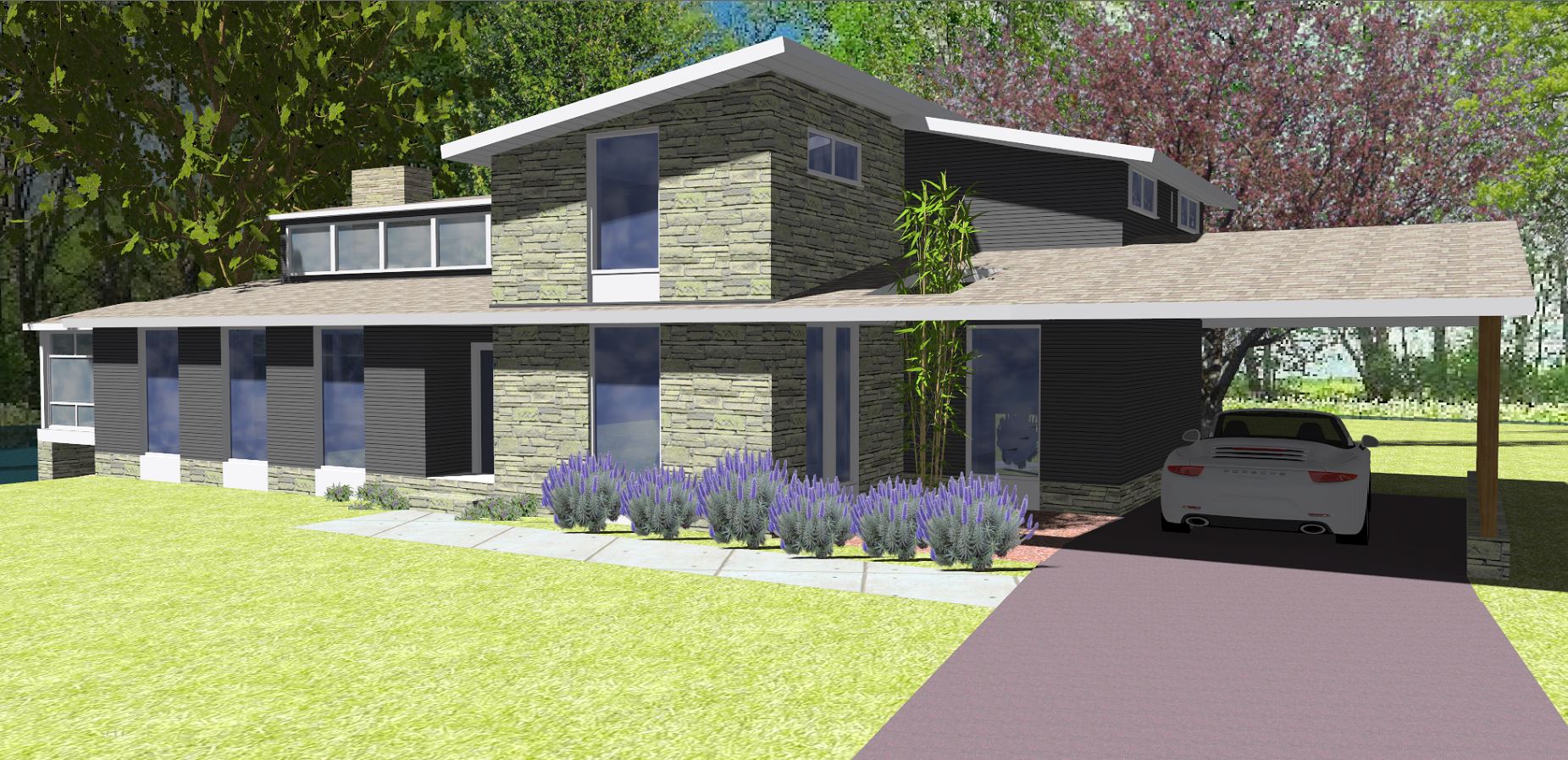 I created this design as a proposal for a renovation to a Milton Small house in Raleigh, NC. The house was featured on the cover of Better Homes and Gardens in 1957 and sadly has seen little update since then. the sun porch of this house is full glass on three sides and is built over a creek. It's a quiet little gem that hopefully one day will get the attention it is due.
photo of house from 1957.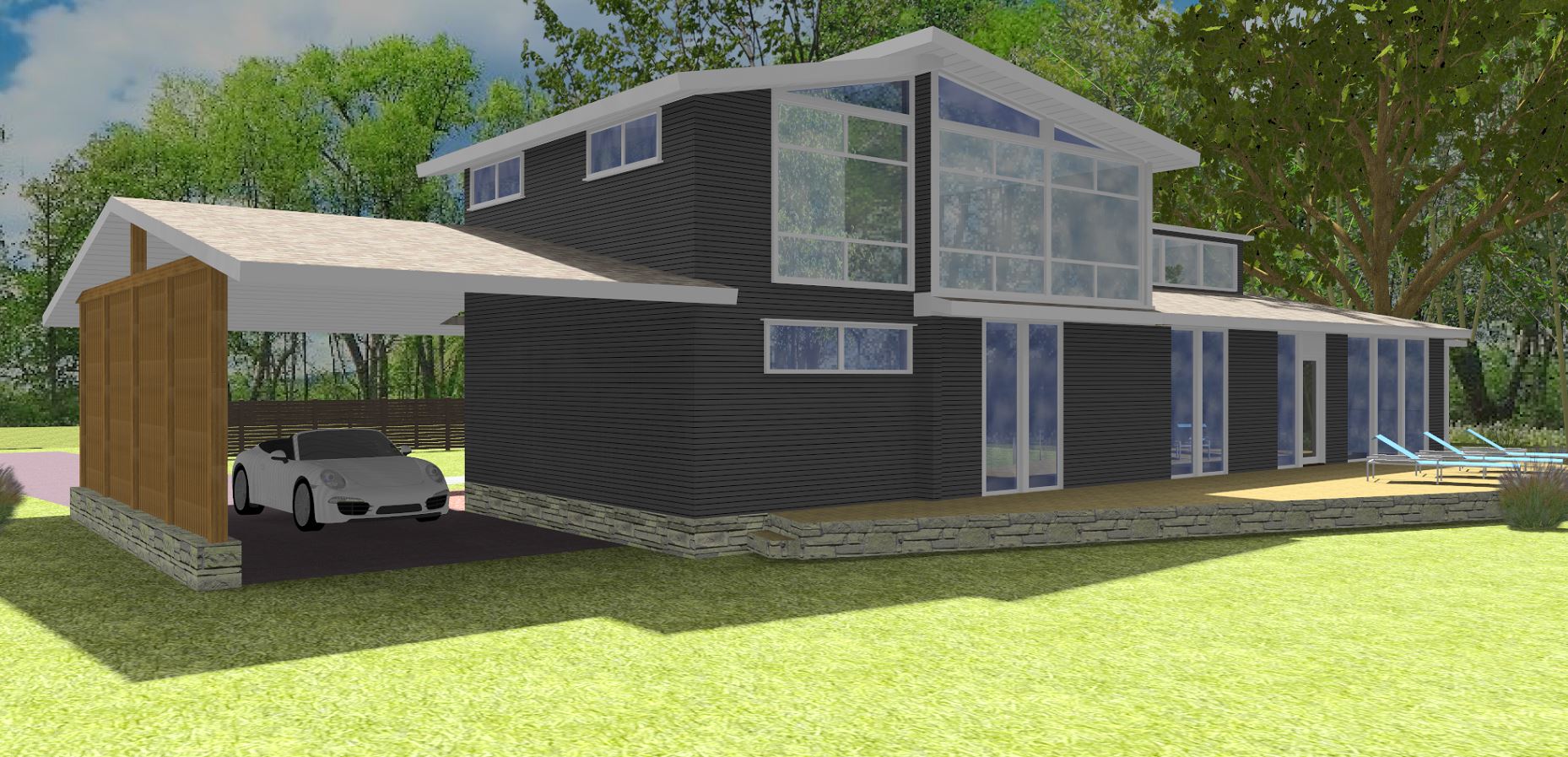 the concept was to try and keep the subtle flavor of the original but to modernize surfaces and expand the house from two bedrooms/ two baths to four bedrooms and three bathrooms.